Pharma is undergoing tectonic shifts regarding regulations, affecting both costs and processes across the board. Millions are spent every year by organizations seeking to achieve and retain compliance, one of the biggest challenges facing the life sciences industry.
As the sheer number of regulatory requirements grows worldwide, the challenge of not only meeting the requirements, but also maintaining consistency and integrity across all submissions becomes ever greater. As a consequence, as stated in Deloitte's regulatory outlook for 2017, life sciences organizations are under pressure to add more business value by embedding compliance into business processes. Quality, consistency and compliance issues should no longer be addressed after the fact, but instead in real time before they trickle downstream.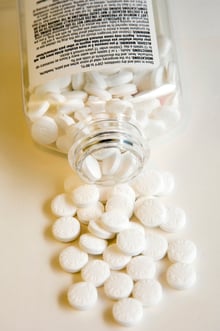 How can life sciences organizations keep up and comply with the numerous regulations that are constantly updated or reevaluated, all while keeping consumer health and safety at the forefront? The answer lies in how information is created and used.
Traditional methods of creating and storing entire documents for submission won't help when a regulation is changed or when the same information has to be part of multiple submissions using different formats. Organizations can only stay nimble if their information has been created in an agile and highly organized environment. Structured content helps organize information in an efficient, streamlined manner, making it simpler and more efficient to maintain compliance with changing standards.
Let's take a look at how it can be used to help companies meet regulatory requirements in a specific space – labeling.
The value of structure in organizing labeling content
Information required to label a certain product will come from many different sources, which can often complicate the process. For most companies, this information is unstructured, so the process of searching for or reusing it for labeling purposes is lengthy and riddled with potential errors. New ways of making the information useful, like eLabels and chatbots, add to the complications. For organizations looking to streamline their labeling processes, creating a centralized location for storing and structuring that data can ensure that retrieving and using it remains efficient and accurate.
Further, if data is separated into logical parts, document maps can be built which can reuse information across all products. Only one location needs to be revised for all other documentation to be automatically refreshed the next time a map is published.
If a company structures their compliance information, such Company Core Datasheet (CCDS) or Company Core Safety Information (CCSI) or SOPs, then they add more value to their business processes. They can ensure consistency and efficiency by having a single piece of content they can re-use in many areas rather than having multiple versions susceptible to error. They can also push this information into operational systems (i.e. instructions on how to sterilize a piece of equipment) and even chatbots.
It's important for companies and organizations within pharma and life sciences to consider the value of structured information. As the healthcare industry continues to navigate the massive shift to meet more and more stringent compliance regulations – often in real time – further challenges and opportunities for error will be created. Structured content management is one of the strongest tools to work through these new developments.
Relational (SQL) databases brought huge improvements to all data-related processes in companies. Now it is time to bring the same improvements to content processes – and structured content management will help us do just that.